Residences
All excursions are organised from our residences in Sela Na Krasu. A typical Karst villages, situated in the former battlefield area. At just a few kilometres from the residences the remains of trenches can already be found. Around the village still are unexplored caves where remains of the war can be found.
As our residences we have a few 3-star Bed & Breakfast's and an apartment where you, depending on the composition of your group, will stay. There you can jointly use all the facilities these residences have to offer.
The facilities of the residences are shower, toilet, free wifi, bed sheets, towels, tea -and coffee making facilities, refrigerator and private parking.
These residences are situated in the former battlefield area: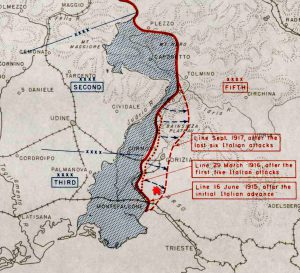 Underneath you see a picture of the different residences: