Austro-Hungarian military cemetery from World War I, Štanjel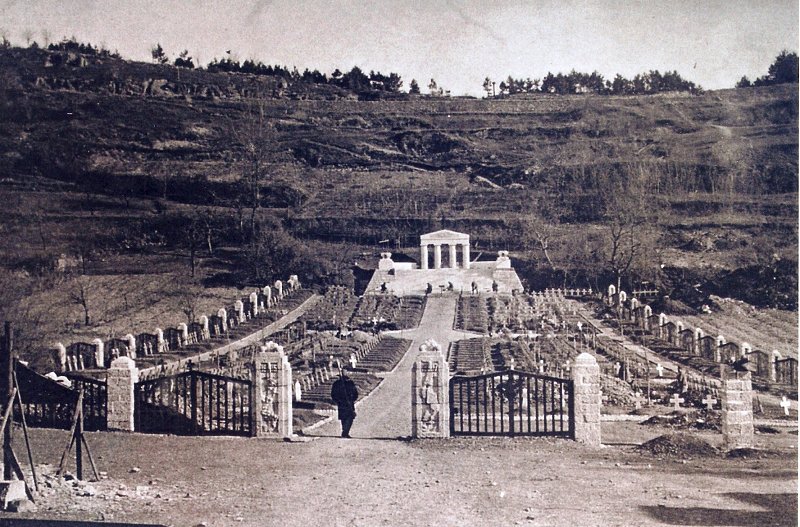 Is placed in the lower part of the village Štanjel, not far from the railway tracks.
Today we can see the signs and effects of time on the cemetery, but despite this it is still a sign of respect to the Austro-Hungarian young men who lost their lives in battle.
Austro-Hungarian soldiers of various nationalities, killed in the Battles of Isonzo, are buried in the military cemetery from World War I. A stone monument at the cemetery also dates back to this period.Two stones at the entrance and a large monument have been well preserved. The whole complex was designed by Max Fabiani. The architect of the cemetery was Joseph Ullrich, lieutenant in the imperial royal army.
GPS: 45.8212363, 13.8484260
Source: https://www.stanjel.eu/en/cultural_heritage/war_heritage/2014021016103341/
IBT Program Research August 2018